Five women who inspire me around the world
One of my ambitions, through my blog, is to introduce you to creative, talented people, creatresses who have decided to embrace their gifts, to create their own path, to honor themselves through the art of create.
They can come from all over the world as well as from my hometown. These women I introduce you to have incredible talents. They do not necessarily know it and yet they are special in to me, by a creation, by their words, by their personality, by the way we « met », by their lifestyle, they deeply touched me and also made me want to be proudly a woman who creates. To explore my potential in turn, to share it and to fully embrace my personality.
So here we are with five women who inspire me around the world: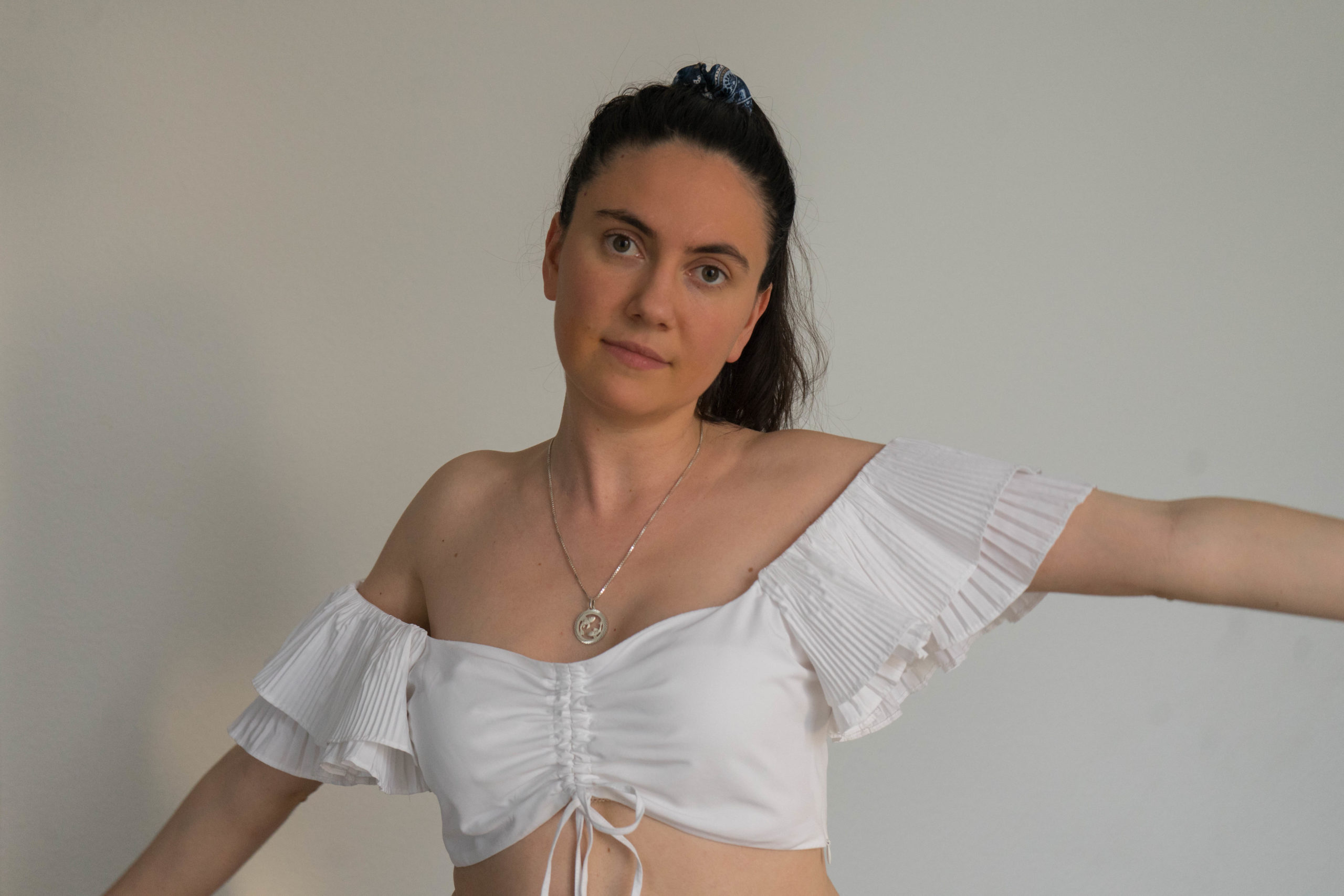 Sarah from Japan
She is the creatress of O Tsukiyo, a brand through which she carefully creates textile creations from old kimonos. Sarah knew how to use her sewing skills and her love for Japan by giving a second life to the magnificent fabrics that once served as clothing. Upcycled creations for the home, for oneself and as a gift. There are beautiful goldfish [symbols of luck in Japan], pillows, pouches, bags and reusable masks [mine is from her <3].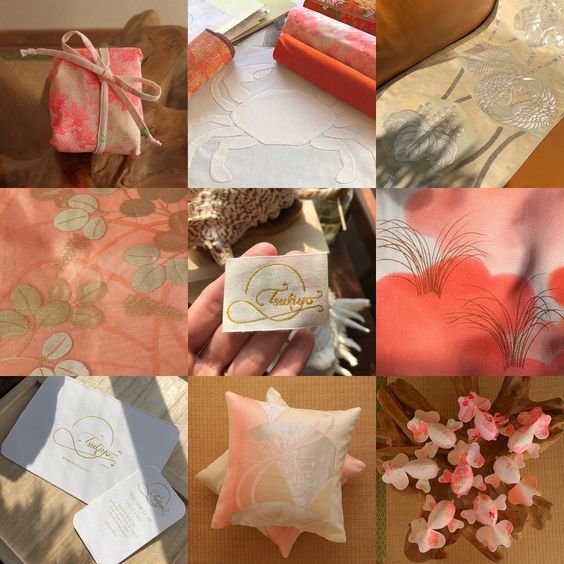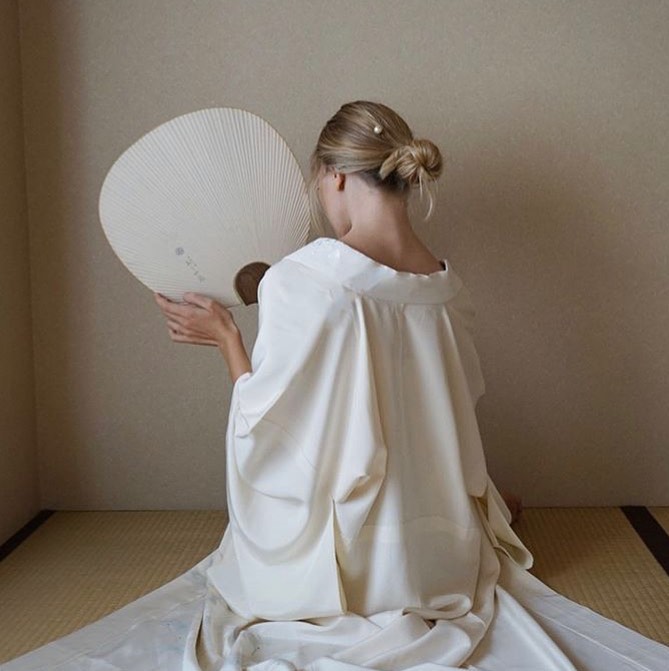 I have absolutely no idea how I found her. I remember it was on Instagram, but how? Mystery. What I do know is that I immediately loved her soft, feminine universe and found myself in her love for nature. Her project is magnificent! It combines ecological fiber with beauty and poetry along with these magnificent fabrics. Beautiful creations to bring an inspiring and soft touch to our interiors 🌸
Obviously, I felt for her creations! So be sure to join me on Instagram to see what I found ⟢
Discover her creations: Otsukiyo.co
They don't necessarily know it and yet they are special to me […] they have touched me deeply and also made me want to be proudly a woman who creates.
Carolina from Finland
Ah Carolina! I remember so much how we "met" It was on Instagram. I was looking at the "explore" tab when her video appeared. It was the one from her painting "All you have to do is begin". Carolina Grunér is therefore an artist and creates her artworks with a lot of intuition. What particularly blows my mind are the messages that emerge from her paintings. She creates the landscapes of her soul [#landscapeofthesoul]. When I discovered her artworks, I was a bit lost with my life, in search of myself and in search of what I could create. And then, discovering the therapeutic sides of art led me to experience it myself.
Fun fact, I started to paint a lot after that until I created a collection that I wanted to sell. In the end, I put that aside, but I'm so grateful because thanks to Carolina and painting, I healed a lot of things inside of me. It acted like a therapy, by the way it's called art-therapy. And since then, I feel more whole, more confident and I believe that this experience reconciled me with the act of creating. So a big Thank you Carolina <3
Discover her art: carolinagruner.com
Anna Maria from Sweden
She is my most recent discovery and the designer of Maria Wiktorén Jewelry, Anna Maria is an amazing artist. She creates her jewelry and finds herself the crystals that she uses for her creations. It seems so special to me, so beautiful and so rare too. I hadn't even imagined it was possible. This is basically true, when we say "I do it myself", there are many different degrees of different implications in the creative process. And yet, she really embodies the act of creating herself. 💫
From jewels with slightly rough sides to very fine and delicate pieces, she knows how to explore several facets and shapes through her creations with a lot of care. Small revelation, I discovered her by going to see who a similar brand was following. It just goes to show that it is worth taking the time to watch this kind of information from time to time. Sometimes we find nuggets ⟢
Her website is off right now, so you can discoure her créations on her Instagram @mariawiktorenjewelry
Héloïse from Normandy
We get closer to my home to discover Héloïse, author of Miss Maggie's Kitchen, a blog on the theme of cooking and art of living as well as a cookbook of the same name. I discovered her while reading Home magazine, which is full of inspiration around the sense of home.
Being responsible for meals at home and sometimes feeling a lack of inspiration in their preparation, to dive into the bucolic and authentic universe of Héloïse brought me a lot of inspiration. I know that I can find resources there, ideas to add poetry to my dishes and to find new ideas as well.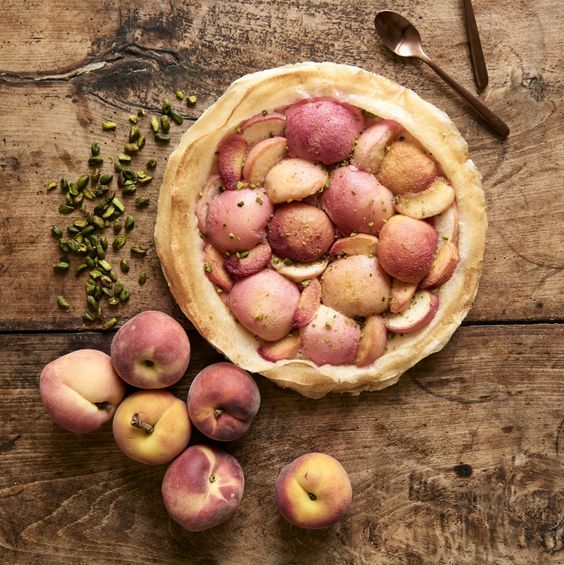 From my personal experience, cooking is also a way of meditating, creating, and preparing meals can become a fun and relaxing activity. In any case, her site and Instagram are super inspiring for our soul and the taste buds ⟢
By the way, her website is available in French and English, so check it out: missmaggieskitchen.com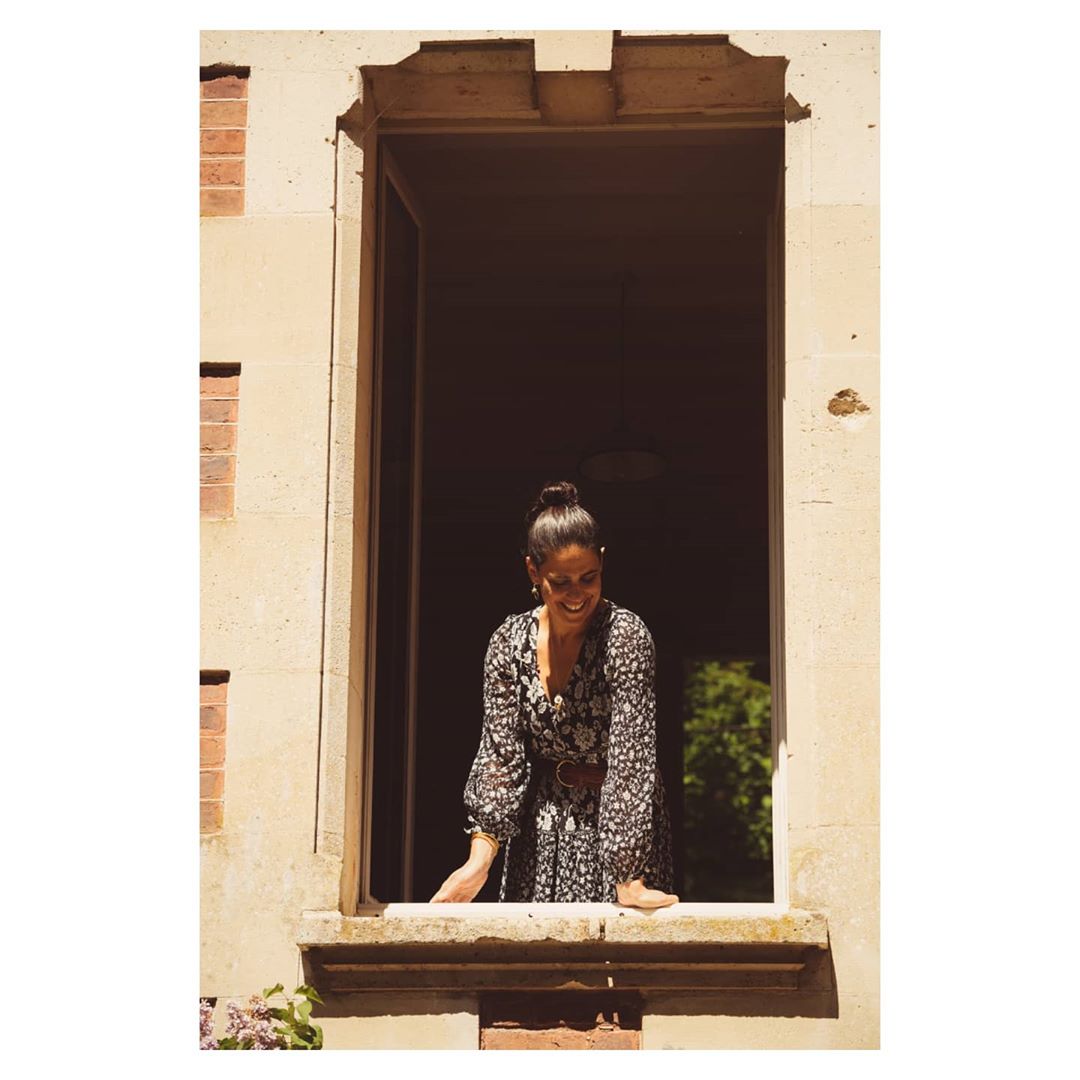 Mykol from Geneva
And then we come very close, to my hometown. Yes yes, that's where Mykol, creatress, and chef of the Café Caravane, comes from. She offers botanical cuisine in bucolic scenery. Something to treat us as much for lunch as for special events. I think the creation that struck me the most was the famous pavlova made for a <3 myummy wedding! Mykol is a true artist who creates, stages, photographs. I love her world and it inspires me a lot that such a creative person is in the same region as I am.
Sometimes it feels good to feel understood locally. It's true that I don't easily find myself in what I see in my area and when I do, I feel my heart balmy <3 And how did I know her? Via the Genuine Women, the network of women entrepreneurs in Switzerland. She courageously participated in a conference, explaining her background and her experience ♡ Clearly, business life requires a lot of strength and she represents perfectly the empowered wonder woman ⟢
Discover her services: cafe-caravane.ch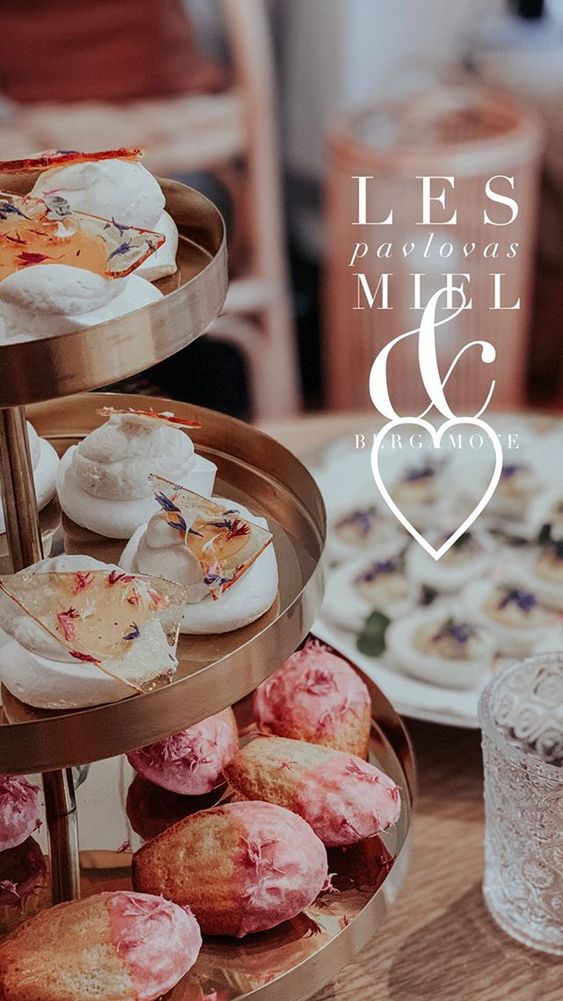 Alors dis-moi, qu'est-ce qui t'inspire dans leur histoire? Dans quoi est-ce que tu te retrouves?
Viens m'en dire plus en commentaire et partages-moi ton projet si tu le souhaites ⟢